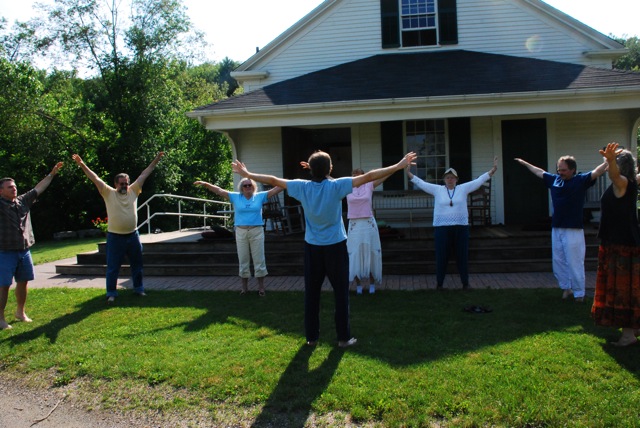 ~Performances, WORKshops, Talks,
& other Events ~
I offer Performances, Talks, and Workshops throughout the year. Please look at my Calendar for current and upcoming dates.
Musical Accompaniment and Concerts
I specialize in improvised music for movement, dance, and ceremony, as well as providing an atmospheric background at special events. I also perform concerts for contemplative listening and inspiration, and am currently offering a concert program entitled Song of the Mystery.
I am ready to create musical magic at your event.
* * * * * * * *
Talks
I have given talks on a wide range of topics, including spirituality, Buddhism, the nature of reality, the nature of consciousness, global issues, creativity, and alternative education.
The Great Matters: I am currently developing a series of talks entitled The Great Matters. More to come.
Please inquire about me giving a talk at your event.
* * * * * * * *
Performance Art:
I have developed a personal approach to performance art, which I am calling "medicine shows," incorporating improvised music, movement and spoken word. Along with the following pieces, I am available to create specialized performances tailored to your group's needs.
The Global Heart Medicine Show: This show is the overarching concept for my performance art, a work perennially in progress, responsive to the needs of the moment and of specific audiences. Faced with the dis-ease of the world, where do we turn to for healing, solace and sustenance? Let's look beyond our divisions and seeming separation from each other to that which unites us.This show addresses our troubles, and gives voice to good medicine, in multi-faceted forms of expression. Uplifting, but not sentimental. Music, monologue, movement, humor, and wisdom tales from and for all of us!
The Great Matter: Inspired by a traditional Zen theme, this one-man show addresses the big questions of life and death. "What is this life? And how do we live it?" Through music, movement, and text, Genyo attempts to express the inexpressible. This piece is also the original inspiration for a series of talks addressing the major existential questions of our lives (see above).
Zen Wind: This performance features Genyo's improvised music, interspersed with short passages of spoken word, and movement responses, offering a pure experience of the present moment.
Wild and Precious: Twice I offered an informal private performance on this theme. Through dance, music, and spoken word, I addressed the late poet Mary Oliver's stirring question: "Tell me, what is it you plan to do with your one wild and precious life." Upon inquiry, I learned that Ms. Oliver did not allow her poems to be made into performance work. Of course I respected her wishes, but I do want to acknowledge how the inspiration of her question has influenced me.
"Some of the best performance art I have seen in a long time. Your performance haunted me, and really helped me catalyze things in my life." Aaron Brodeur — graphic designer and electronic musician
* * * * * * *
Workshops and groups
Along with formal Zen teaching and training, I offer workshops and groups in the arenas of spirituality, personal growth, creativity, and improvisation. Here are some of my workshop offerings. I am also available to create workshops tailored to your groups' needs.
The Moving Village: a playful and community building movement experience.
The Awakening Way: a non-religious approach to spiritual enlightenment.
Finding Your Voice: an exploration of personal, creative expression.
The Magic of the Muse: accessing and experiencing creative inspiration..